A corpus of the Tibetan language has now been added to Sketch Engine. This corpus of 80 million words only contains Classical Tibetan but there are plans add a corpus of Standard Tibetan too. The corpus was built

as part of the Tibetan in Digital Communication project. More information about the project and the author's contacts can be found on the project page.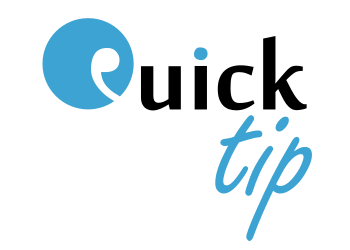 https://www.sketchengine.eu/wp-content/uploads/quick-tip-logo-2.png
250
350
2019-11-05 11:07:11
2019-11-05 11:51:17
Display and hide statistics and counts.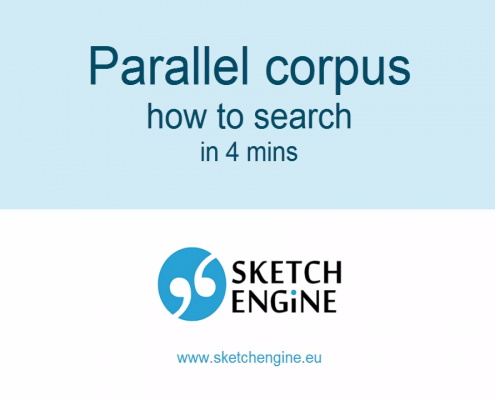 https://www.sketchengine.eu/wp-content/uploads/thumbnail.png
720
1180
2019-10-22 13:00:50
2019-10-25 10:10:21
Parallel corpus - how to search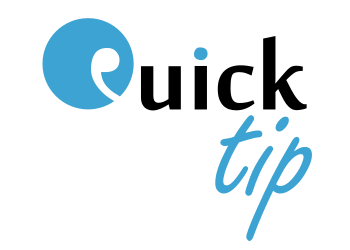 https://www.sketchengine.eu/wp-content/uploads/quick-tip-logo-2.png
250
350
2019-10-08 16:29:23
2019-10-22 12:59:01
Searching for hyphenated, non-hyphenated and space-separated words in one step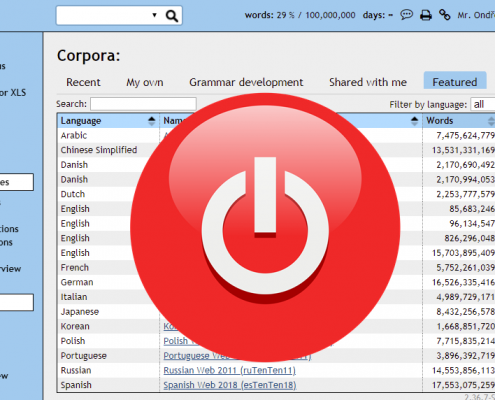 https://www.sketchengine.eu/wp-content/uploads/2019-09-11_12-54-39.png
572
955
2019-09-11 15:24:10
2019-10-22 12:57:55
Old interface closes down