Corpus dashboard — 
the home page
The corpus dashboard is the main Sketch Engine screen divided into these areas:
Tools
This section lists the tools available for searching and analysing of the selected corpus. If a button is inactive, the corpus is not compatible with the tool.
To learn about the tools, visit the guide.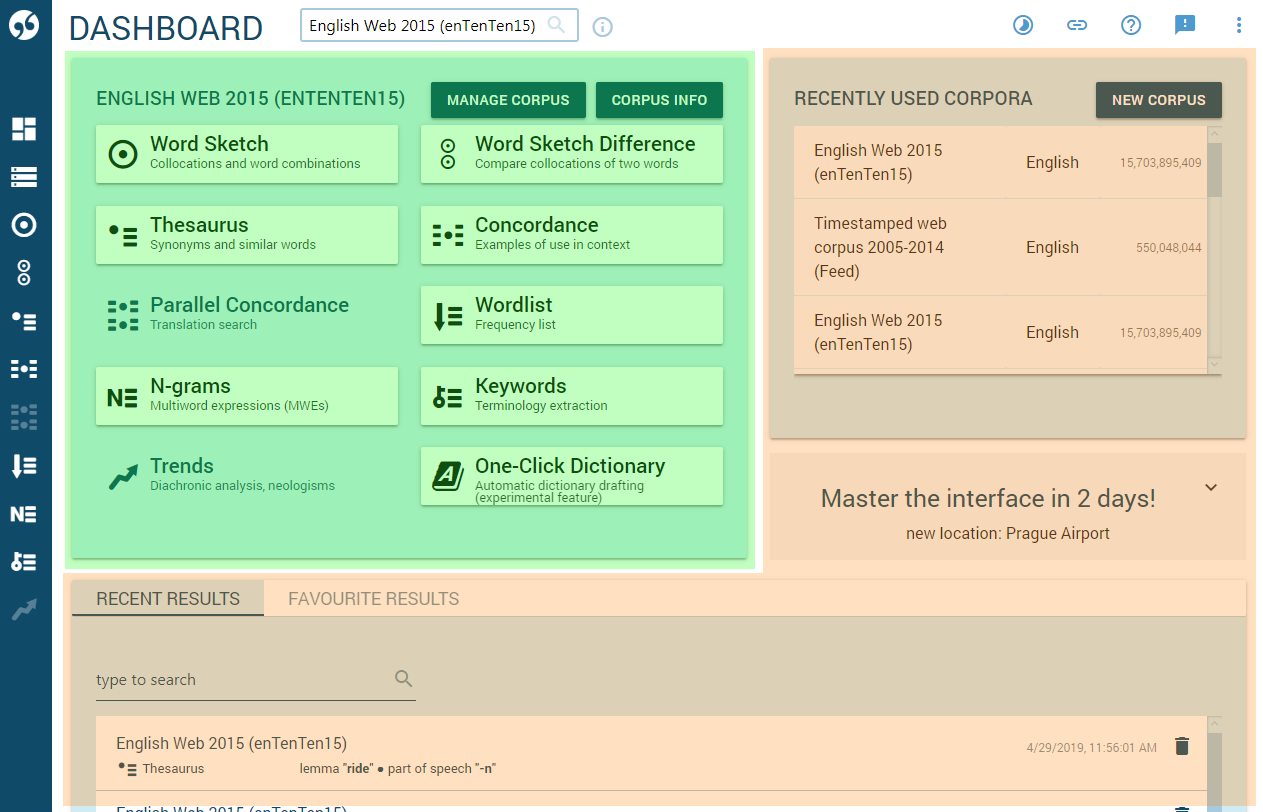 1
This is the selected corpus which will be analysed. Click its name to select a different corpus.
2
Background jobs – time-consuming tasks will be completed in the background and the results can be accessed here.
3
Direct short link – a short link to this screen will be generated. If the screen is a result screen, the link will contain all criteria used to generate the result. Practical for sharing, the recipient can generate the same result screen with one click.
4
Request help, view keyboard shortcuts, watch training videos
5
Ask a question to get help on using Sketch Engine.
6
Your account – change password, download invoices, see your subscription status, increase storage space.
Your history
Sketch Engine automatically remembers the corpora which the user worked with recently and also the 200 most recently generated results which can be accessed from the RECENT RESULTS section. The FAVOURITE RESULTS section only contains results (up to 50) which the user bookmarked.