Corpus info page – corpus statistics and details
The corpus info page contains information and detailed statistics about the whole corpus.
To display the corpus info page:
click the info_outline icon next to the name of the corpus at the top center of each screen
OR
go to the corpus dashboard storage
click CORPUS INFO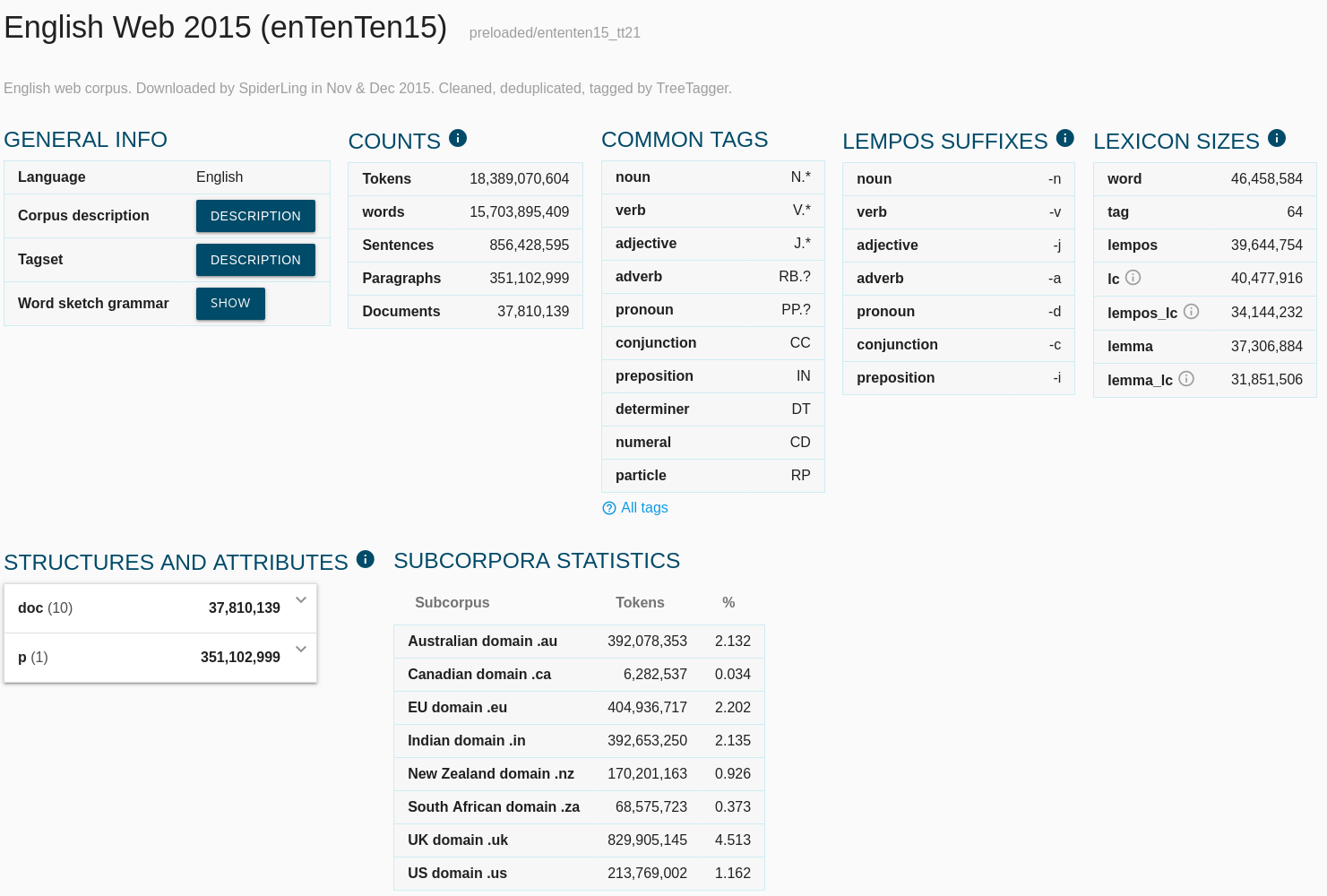 3
Information about the language of the corpus, the link to the webpage with the corpus information, link to the tagset and sketch grammar.
4
The total numbers found in the corpus. Available information differs between corpora – a corpus without paragraphs has no info about them.
5
A list of some part-of-speech tags used in the corpus.
6
Lempos suffixed used in the corpus.
7
The number of unique items in the corpus. Each is counted only once even if it appeared in the corpus many times.
8
Shows the number of structures in the corpus and structural attributes (metadata).
9
A list of subcorpora (user or preloaded) available in the corpus with information about their sizes. The sizes are estimates only.
10
Technical name (unique identifier), only needed when using the API and in Lexonomy. Also useful to distinguish corpora with identical names.