Translation search
Working with multilingual parallel corpora
Sketch Engine can use bilingual and multilingual texts, called parallel corpora, to look up a word or phrase and see example translations in context. This is called a parallel search and the result is a parallel concordance.
Sketch Engine contains ready-made parallel corpora in many languages. You can also upload your own texts and build your own parallel corpus.
To display a list of available parallel corpora, log in and go to SELECT CORPUS ADVANCED. To display only corpora in the required language pair, Use the selectors A and B.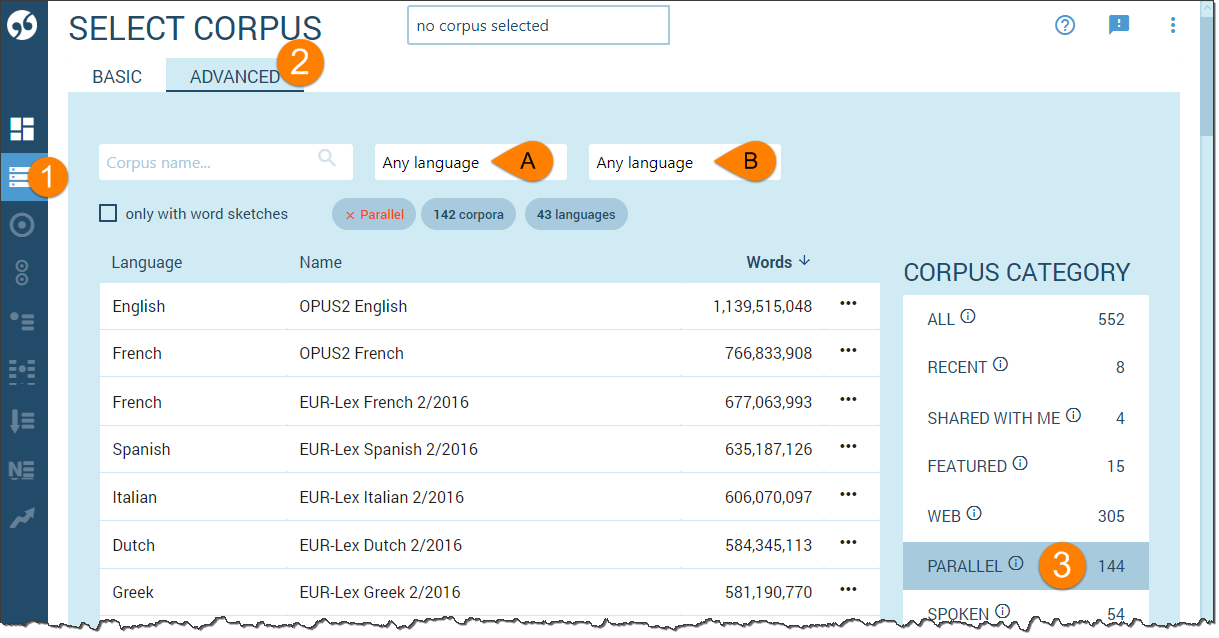 Each language of a multilingual corpus exists as a separate corpus as well and can be also analysed on its own.
After selecting the corpus, click Parallel concordance on the corpus dashboard.

1
Cannot be empty.
If you type the lemma (base form), the simple search on the basic tab will automatically search for all forms of the word. Typing go will find goes, going, gone, went
If you type one of the word forms, e.g. goes, it will only find that word from.
2
Selection of the language that will be displayed on the left.
3
Setting criteria for the second language is optional. When used, the translation will only be displayed if it contains the required word or phrase.
4
Language in which the translations should be displayed.
5
An unlimited number of languages can be searched at the same time. A concordance line will only be shown if some data are found in all selected languages.
You can work with the result in the same way as you would with a monolingual concordance.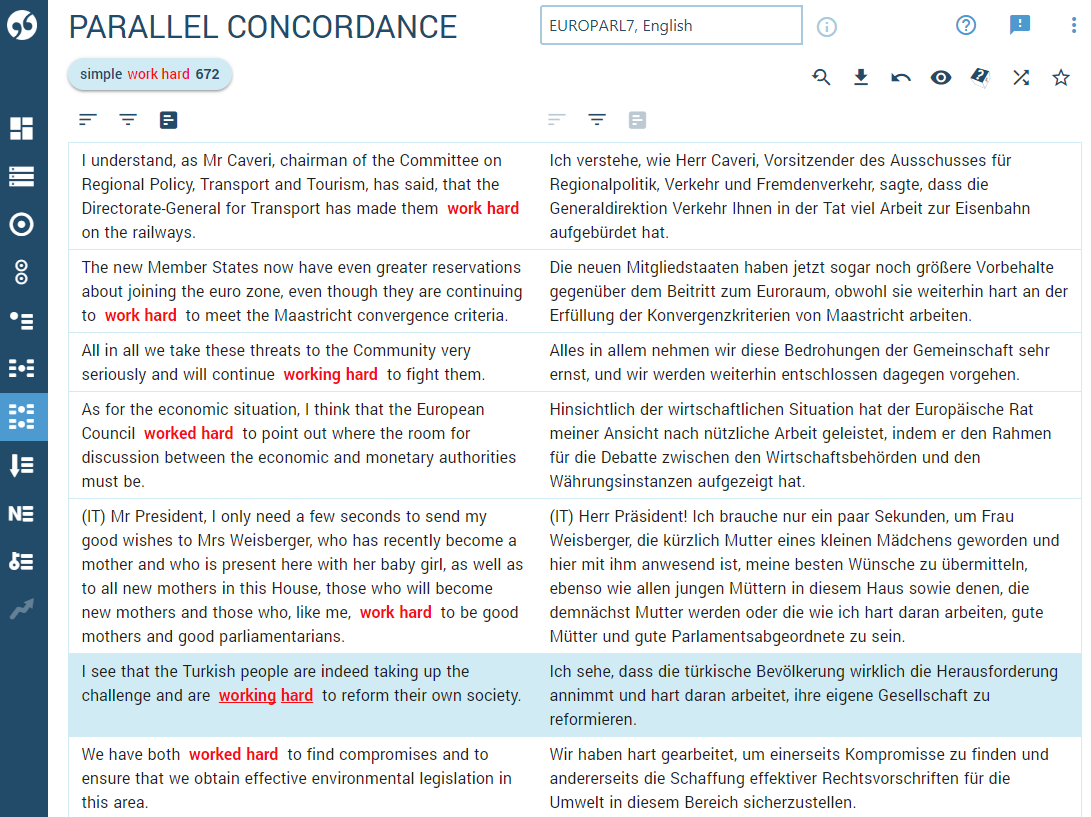 1
search criteria and number of hits
5
change how you see the data, display tags or structures
6
work with a smaller number of randomly selected lines
7
change the order of lines randomly to have the screen display lines from different parts of the corpus (by default the lines are displayed in the same order in which they are found in the corpus)
8
save the result to your favourite for easy access next time
9
sort the lines using simple or complex criteria
10
filter: removes lines containing or not containing certain words or phrases, simple and complex criteria available
11
calculate frequencies based on simple or complex criteria
12
the same set of tools is available for each language