Frequency lists
The wordlist tool is used to generate frequency lists of all kinds: lists of words, lemmas, nouns, verbs, tags, words containing or not containing certain characters etc.
Complex filtering criteria are available via the advanced tab and the regular expression option.
How to use the wordlist
Log in and select a corpus from which the list should be generated.
Leave the settings at the default values to generate the list of the most frequent word forms.
Or set the criteria you need, e.g. nouns beginning with p
Click GO to generate the frequency word list.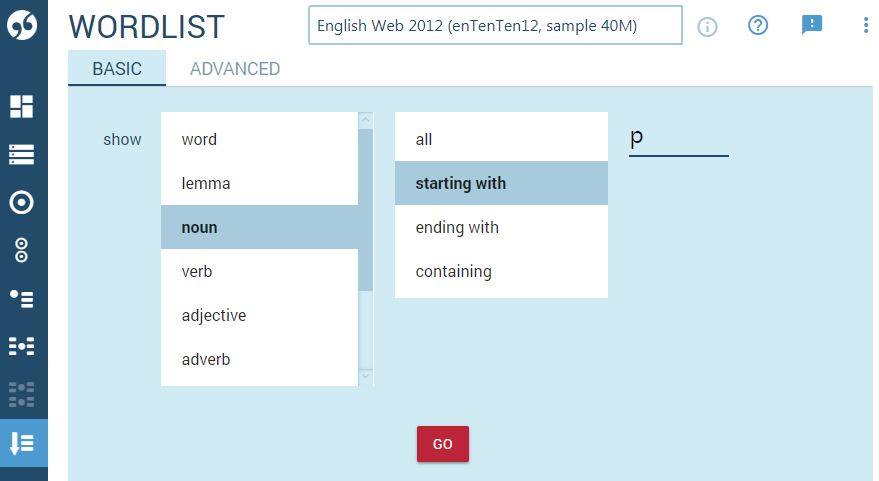 Note
Generating a word list from a multi-billion-word corpus can take several minutes to complete.
Working with the result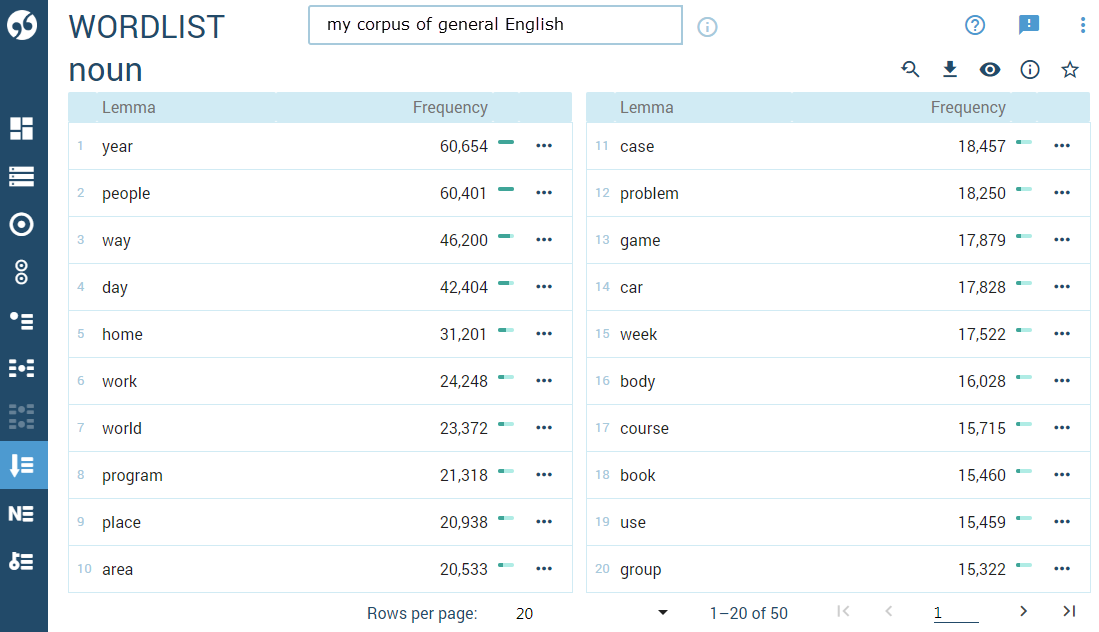 1
modify your word list criteria
2
download the word list
(max limit 1,000 items for preloaded corpora, see more)
3
change how you see the word list and what information is displayed
4
change how you see the word list and what information is displayed
5
save this result to your favourites for easy access from the dashboard
6
shows the number of times the word appeared in the corpus
7
contains links to collocations, examples of use, synonyms or n-grams (some options may not available for your criteria)